Shipping & Returns: Free Shipping for all qualified Air Purifiers
Airfree P2000 Air Purifier
The Airfree P2000 works completely silently to get rid of up to 99.99% of bacteria, fungi, viruses, pollen, pet allergens, dust mite allergens and other organic air pollutants that cause allergy attacks and asthma.
Uses & Benefits:
*Recommended room size: Covers up to 550 ft² per unit

*Airfree destroys mold, dust mites, bacteria, viruses, pollens, pet dander, tobacco and other organic allergens

*100% Efficient at the air purifier output--better than HEPA standards that only remove 99.97%

*No ozone, No ions, No UV light;  AirFree actually reduces common indoor ozone levels that silently cause irritation

*No Filters to Replace!

*No Maintenance!

*Excellent for those mold contaminated areas and for those with severe allergies, asthma and COPD as AirFree sterilizes the air and leaves nothing behind. 

*Excellent air sterilizer for those with COPD, compromized immune systems or similar medical conditions

*Independently tested in "real life" working conditions by world renowned institutions and ISO 17025 laboratories in six different countries including the USA, Sweden and Germany.
Features:
*Small and portable with award-winning design

*Lightweight-only 3.1 lbs

*Low energy consumption: Only 48 Watts

*Completely silent operation

*Adjustable night light 

*No Fan--airflow is created by convection, enabling completely silent operation

*Thermodynamic chamber destroys pollutants without adding heat to the room 

*All outer surfaces remain cool to the touch, safe around pets and children

*Color-Changing Night Light--choose from the selection of 10 night light colors, the intensity or simply select the 'random' mode and let the colors alternate softly for you.

*2 Year Warranty
Specifications:
*Dimensions: height: 10.4 in | diameter: 8.4 in

*Weight: 3.1 lbs

*Energy Consumption: 48 watts

*Power: 110v-127v / 60 hz

*Fan: None

*Airflow: Convection

*Made in Europe
Airfree P2000 Filterless Large Room Air Purifier
Airfree P2000 Filterless Air Purifier: AirFree's patented Thermodynamic TSS™ Technology destroys mold, dust mites, bacteria, viruses, pollens, pet dender, tobacco and other organic allergens, sterilizing the air that you breathe. Airfree produces no ozone, no ions, and no UV light, but does however reduce common indoor ozone levels by 26%!  AirFree is perfect for mold contaminated areas as well as asthma, allergy & COPD sufferers. The AirFree 
P2000
 is the perfect combination of the highly efficient TSS™ air sterilizing technology and the award-winning maintenance-free compact design of the Airfree P series. 
Exclusive Patented Thermodynamic TSS™ Technology. Airfree applies the same concept as boiling water by using heat to destroy microorganisms and attains 100% efficiency at the Airfree air outlet. Independently tested in "real life" working conditions by world renowned institutions and ISO 17025 laboratories in six different countries, Airfree 
P2000
 large room air cleaner is proven to destroy microorganisms that pass through its patented system, no matter how small or hazardous they might be, beyond HEPA or other filtration methods. A detailed copy of the independent tests assuring consumers of Airfree's outstanding efficiency in drastically reducing airborne microorganisms is available on request.   
Airfree's 400 deg F core, provides a temperature far beyond what is needed to kill most bacteria and viruses, effectively destroying microorganisms instead of trapping them: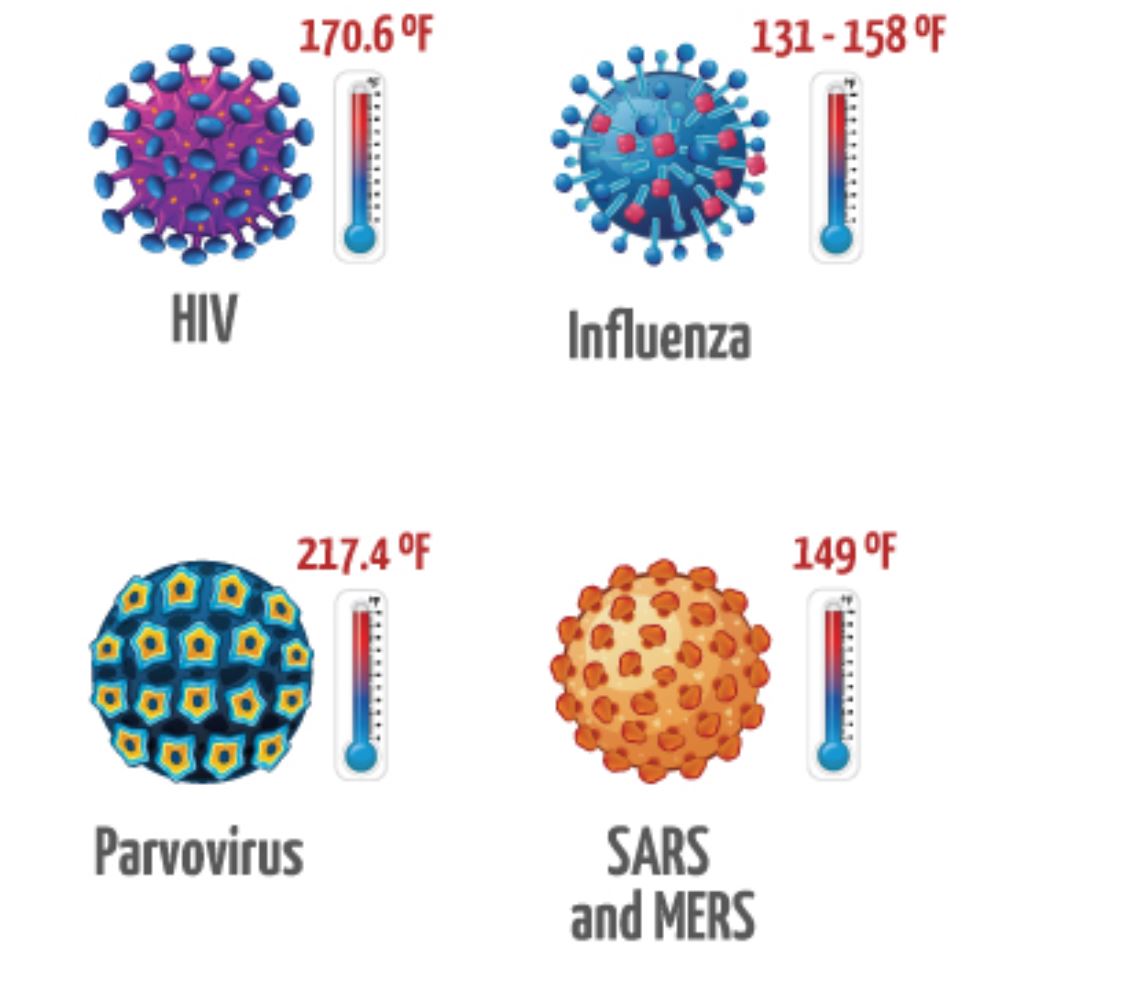 NO ozone, NO ions, NO UV light
The Airfree 
P2000
 emits no ozone. The Airfree Thermodynamic TSS™ Technology generates no dangerous emissions, NO ions, NO UV light and NO ozone. In fact, independent tests in laboratories in Sweden demonstrate that Airfree actually reduces ozone by 26%. Ozone is a toxic gas that according to the EPA (Environmental Protection Agency) can trigger asthma and destroy lung tissue.
No extra costs, no filters--and no maintenance
The beauty of Airfree is its simplicity. One of the best benefits of the top-rated Airfree 
P2000
 large room air purifier is that it does not require any filters or replacement parts. This will save you money and time, which is extremely important for today's busy lifestyles. Having no filters to replace also eliminates potential exposure to contaminated materials, which is much more sanitary and better for those that are highly allergic or sensitive. 
Completely Silent by Design
The AirFree 
P2000
 is a top-rated portable air purifier that is often used in big bedrooms because it is completely silent and 100% efficient at eliminating pollutants.  For most people, a bedroom air purifier must be very quiet or silent, clean the air very well and have compact design that doesn't get in the way. Airfree P2000 offers all of these important features, plus the benefit of no maintenance or filters to replace, helping you save time and money every day--and sleep better. 
Award-Winning Design & Cool Adjustable Night Light!
Besides being efficient and completely silent an air purifier should allow for easy integration with your home decor. the Airfree 
P2000
 portable air cleaner offers a compact and award-winning design that will perfectly fit in your home.  
Airfree also comes with a fancy adjustable and harmonic night light that may help you create a cozy and comfortable environment for you or loved ones. Ideal for bedrooms, children's rooms and nurseries.
Airfree is manufactured with high quality materials in a modern installation in Europe assuring high quality products and extremely high manufacturing standards

Order your AirFree 
P2000
 Filterless Large Room Air Cleaner today and enjoy clean, sterilized air in your large office, home or bedroom--with no filters to replace and no maintenance!
Shipping and Return:  Please see our  Shipping & Returns policy. If you have any questions, please email us at  info@ahalandair.com or call us at  888-500-0398.
---